If your line of work involves removing and transporting dirt, sand and gravel, you need a specialized commercial insurance program. Unfortunately, carrying heavy loads of loose materials used in construction can put dump truck drivers at risk for accidents. If an incident occurs, our special insurance plan can cover repair costs to your vehicle and property damage protecting you from any personal liability.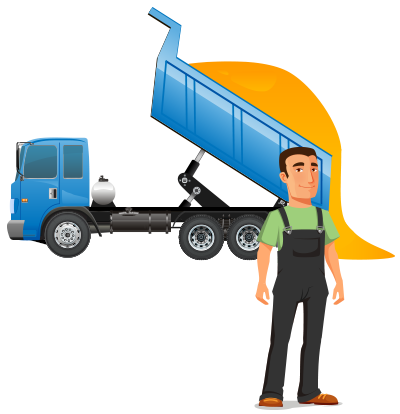 Ion Insurance offers specialized commercial insurance policies for these business owners that can often go hand-in-hand with dump truck coverage. Protect the business you have worked so hard to build with a customized sand and gravel haulers insurance policy.

Key Benefits of Our Coverage
We can provide coverage for one dump truck or an entire fleet. How much you need will depend on your truck size, business location, radius you serve and what you transport.
Reliable insurance coverage, including:

General Liability
Commercial Auto Liability
Umbrella Liability
Spill & Pollution Liability
Cargo Insurance

Cost-effective Insurance programs
Knowledgeable & flexible agents
Top 50 insurance agency in the US through Central Mutual Insurance
If your company hauls hazardous materials, you may be required to take out specialty insurance to cover this exposure. Our agents can accurately evaluate your risk to determine the insurance coverage that is best for you. To learn more about commercial transportation insurance contact us for your quote today!
CONTACT US TODAY
for a sand & gravel haulers insurance quote!