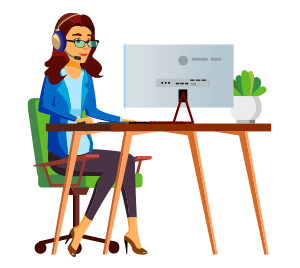 A business owners' policy may not cover all your insurance needs.
Your business may have unique liability risks, which require insurance beyond the typical auto, business, life and health policies. Work with an Ion Insurance agent to identify these special circumstances and put together a comprehensive insurance plan that covers all the bases.
Explore Insurance Products
If you operate a business from home or use specialized equipment, your risks are not typically covered under a general business insurance policy. Depending on your industry, one or a combination of the following coverage types may encompass your specialty insurance plan.
Whether tools are used for real estate development, general contracting, excavation or roadwork, protect your equipment from potential damage and theft.
---
If you run business operations from home or have a hobby that earns you extra income, protect your physical assets, anticipate customer disputes and legal action with comprehensive home-based business insurance.
---
If your business transports goods over land, protect movable assets and property from the potential risks.
---
Whether you outsource work or have employees who travel internationally on business, protect your venture with international healthcare coverage, professional liability and more.
---
If your business transports goods over the open seas, protect the vessel, crew and cargo with comprehensive insurance coverage.
---
Retailers that operate solely online face unique risks. Anticipate the unexpected with comprehensive insurance coverage, specifically designed to protect your e-commerce company from potential losses.
CONTACT US TODAY
for a specialty insurance quote!