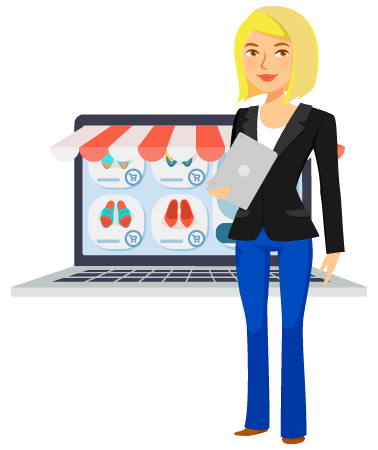 Does your business operate solely online? While there are differences between e-commerce retailers and traditional brick-and-mortar stores, all business owners are vulnerable to certain risks. Insurance coverage is key to protect any type of business from potential losses. Online retailers should consider the following policies to help safeguard their assets.
E-Commerce Business Insurance
Businesses that import goods directly to sell through non-store channels need to be prepared for the unexpected. From data breaches to system interruptions and communication errors with third party suppliers, there are several potential risks to keep in mind. Depending on the nature of your online business, your insurance plan may include:
Businessowners Policy
Cyber Liability
General Liability
Property Insurance
Workers Compensation
Transportation/Contents
About Cyber Liability Protection
Over the past decade, the convenience of online shopping has fueled its popularity. Now more than ever, consumers expect internet sellers to have data protection policies in place. When personal identifiable information (PII) or personal health information (PHI) is compromised, the legal and reputational repercussions could be the end of a small business. Ion Insurance offers a suite of cyber coverage to help prevent these losses, including:
Data Compromise Coverage
Computer Attack Coverage
Cyber Extortion Coverage
Network Security Liability
Electronic Media Liability
Identity Recovery
For more information on each type of cyber coverage, connect with a HUB/Ion Insurance agent.
Are you prepared for the risks facing your online business?
CONTACT US TODAY
for an online retailers insurance quote!