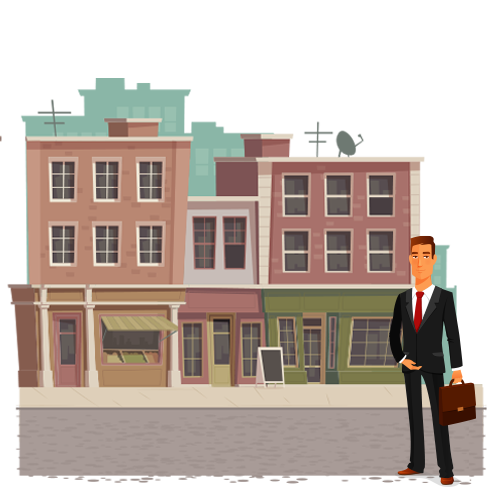 Property managers oversee the operation of residential and commercial buildings, including homes, condominiums, apartments and office spaces. Responsibilities range from screening tenant applications and implementing leases to collecting rent, paying bills and maintaining the grounds. Insurance coverage is also important to consider. Policies should be regularly reviewed and updated as needed.
Property managers face many of the same risks as other business owners. Tenant or visitor injuries can occur on your grounds or someone interested in renting space could allege discriminatory practices. In these instances and a range of others, you may be facing a claim that results in legal action. Without insurance coverage, you could be on the hook for any medical and legal expenses.
Why Property Managers Need Insurance
Property management comes with specific risks that could result in claims related to:
Starting and enforcing leases
Collecting rent or maintenance fees
Maintaining a community's grounds
Providing safe properties and common areas
Scheduling repairs
Carrying out evictions
To anticipate potential lawsuits, property managers should carry general and professional liability insurance. These coverages can help you with repairs, injuries and allegations.
Types of Property Management Insurance
Are you a property manager in Connecticut? As a business entity, you should prepare for all risks with the following types of insurance coverage.
Professional Liability Insurance
Also known as errors and omissions (E&O) insurance, this type of coverage offers a safety net any time an existing, former or perspective tenant makes a claim about your services.
Coverage assists with legal fees and other related expenses that put a strain on your financial resources, should you be served with a claim concerning:
Tenant discrimination
Negligent maintenance and property safety
Wrongful eviction
Failure to fulfill contractual obligations
General Liability Insurance
What happens if a visitor or customer gets injured on your grounds? General liability helps to reimburse costs related to:
Medical bills
Property damage
Legal fees
Missed wages
Beyond third-party individuals, general liability for property managers can help with claims concerning:
An injured resident or business owner from your portfolio
Property damage by guests, customers and interested tenants
Property you accidentally damage
Injuries that occur in common areas, such as a walkway between buildings
Workers' Compensation
Not all property managers work alone. You might have a team that routinely surveys the grounds, makes repairs and deals directly with tenants, business owners and residents. As such, it's recommended you take out workers' compensation coverage, should a member of your staff experience an injury on the job.
Third-Party Employment Practices Liability Coverage
Harassment and discrimination claims made by nonemployees, including customers and vendors, are not covered by general liability policies. Third-party employment practices liability offers coverage for such claims made against your company or employees.
Minimum Recommended Coverage
The following coverages are encouraged for all property managers at a minimum:
Business Personal Property
Employee Dishonesty
Money and Securities
Accounts Receivable
Computers
Valuable Papers and Records
Employee Benefits Liability
Hired and Nonownership Auto Liability
Workers' Compensation
Additional Coverages Available
Depending on the types of property you manage, consider the following supplements:
Property Exposure
Crime Exposure
Premises Liability
Environmental Impairment Exposures
Earthquake
Leasehold Interest
Real Property Legal Liability
Computer Fraud
Forgery
Bailees' Customers
Business Automotive Liability and Physical Damage
Stop Gap Liability
Whether you manage commercial or residential properties, work with HUB/Ion Insurance to ensure you have the necessary coverage in place.
Contact us to learn more about business insurance for property managers today!